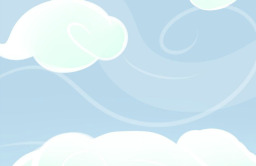 Some lookalike looks like me and is terrifying the heck out of ponies all shapes and sizes. Only if I could have explained to everypony sooner, then the problem could have been solved.
...Oh yay, lucky me.
---
This one chapter story and the description is highly inspired by the ProofReader to all my stories/A.K.A Sunny: https://www.fimfiction.net/user/237780/CroisSunnyPlay
This story is a sneak peek on what's to come on my second long OC story.
Chapters (1)