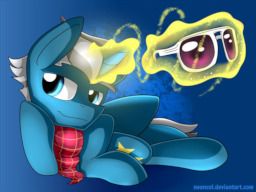 Source
Fresh-faced freelance photographer Fashion Plate struggles under the weight of his first big assignment for Cosmare Magazine. Does he really have what it takes to compete in the fast-paced world of the Canterlot fashion elite?
A story about working with other people and yourself.
Written for the 2018 Jinglemas Christmas Collab!
Chapters (1)