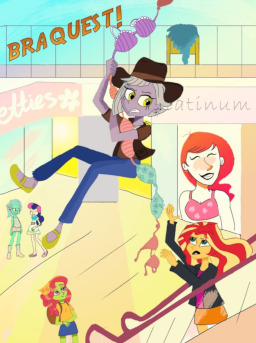 Sixteen-year-old Limestone Pie is chafing from a lack of good female support—in all senses of the term. But when a bra-hunt at the local mall reveals an otherworldly force that's hell-bent for leather (or cotton) about leaving her hanging, Limestone has no choice but to trust her mom for help—even though Cloudy Quartz wouldn't know a good bra if it hit her in the face.
---
Sex tag for anatomical references and thematic elements.
This story appeared as a finalist in the September 2017 Writeoff, "True Colors." Custom cover art by PraysForAPrankster! Editing assistance by Moosetasm and Dubs Rewatcher! Featured on FimFiction 27Dec.2018-28Dec.2018!

Chapters (1)