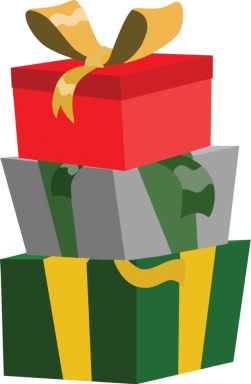 Rainbow Dash loves Applejack. She loves her a lot. Like a lot a lot.
So when Applejack suggests that maybe they should get each other Hearth's Warming presents, Rainbow jumps at the idea. After all, all she needs to do is find the perfect gift and show Applejack just how much she loves her.
Shouldn't be too hard, right? It's Rainbow Dash we're talking about here. She'll probably find it in like two minutes, tops.
...
R-right?
---
Proofread by the fantastic and lovely Heartshine, holy shit thank you for editing this on December 23rd.
A gift for Rawrienstein as part of the Secret Samantha gift exchange on her server.
Sex tag is there because I just couldn't stop myself from making top and butch jokes.
Chapters (1)