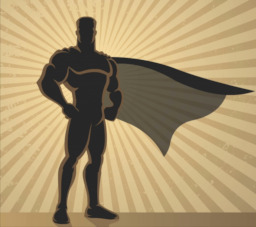 In a world where superpowers exist, it's only natural that some selfish people take advantage of the supremacy they have over the general populace. This is why the world needs superheroes, people with powers who are willing to fight for the safety of the people who can't protect themselves. But like anybody else, superheroes can also grow old and over time can't perform the same feats that once were able to.
There comes a time in every superhero's life when they must hang up the cape and let a new generation of crime fighters take up their mantle, and for the Pillars of Justice, the world's most beloved and celebrated superhero team, that time has come. It is up to them now to train a new age of supers to fight the battles the normal world never could, and hopefully find within their recruits the potential necessary to forge a worthwhile successor.
This is their story... the story of their students... the origin of The Supports.
---
(A collaboration story with fellow writers Foxhelm, Minaren, Scholarly-Cimmerian and The Dark Nightmare)
Chapters (2)