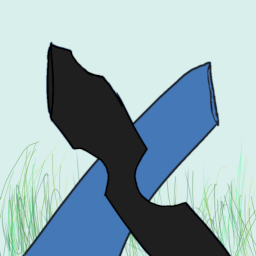 Hello.
I have decided to put Tic Tac on hiatus because I realized I have made the mistake many new authors make; my first story (Tic Tac) I'm writing is an 'Epic' so to say. What is an 'Epic' you ask? I don't know the actual definition, don't sue me. From what I've gathered an 'Epic' is a large story focused on adventure and generally 'Epic' stuff. I know it's a bad definition but too bad I'm not that knowledgeable.
I will hopefully come back to this story, but for now I'm going to focus on less 'Epic' stories.
Below you will find the original description.
Tic a changeling in disguise and his pony brother try to join the Royal Guard but what awaits them there?
==================
The main reason behind the Alt Universe tag won't come in story for awhile... Although you will get snipets the story will mainly focus on canon for now. Same deal with the dark tag.
This is the second story I've started to write but I didn't like the first one so I ditched it I'll probably write it again but... Later
And as my favorite author on this website always says! "Comments are a writer's food pellets!"
Oh and the story takes place two months before the Summer Sun Celebration.
Chapters (3)