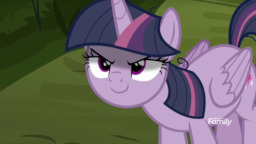 Someone was not happy with how the Tree of Harmony handled the Mean 6, and in particular one. Now as Chrysalis flees from the scene, she decides to do something about it.
***
When given a new chance to live her own life as her own pony by a mysterious being, what will the reborn Mean Twilight do now that she longer has to fear for her own life?
And what happens when Princess Twilight begins to investigate what exactly happened at the Tree of Harmony?
And what happens when the two of them finally meet?
Edit: Made it to popular stories. Woop!
Chapters (14)