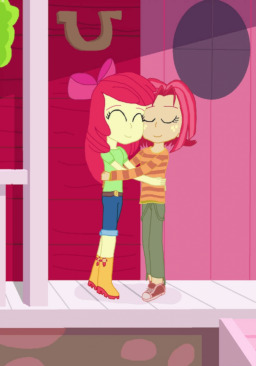 This story is a sequel to The Perfect Pear
---
A few months ago, Babs Seed travelled to Canterlot for the season. Now, Apple Bloom returns the favour with a journey to the Big Apple, to got on her own journey of self-discovery and excitement, all the while getting use to standing 'on line' and going up 'stoops'.
Based on a trip I took to NYC many years ago. Cover art drawn by the immensely talented ThomasZoey3000.
Update: Good Heavens! This was in the Popular Stories section!
Chapters (6)