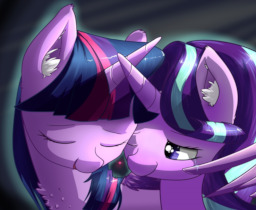 Following the events of the season 8 finale, Cozy Glow has been sent to Tartarus and the school has been slowly recovering. But Starlight, struggling under the burden of counseling a weary school, is troubled by some tough questions which have been bothering her for some time now.
In an effort to put her mind at ease, she approaches the pony she trusts the most: Twilight Sparkle.
This is a mini-fic with a simple premise. There's limited build up, and the fic is focused primarily on Starlight.
Edit: Got featured on Dec 4th. I'm glad some of you enjoyed it. Thanks for taking the time.
Chapters (1)