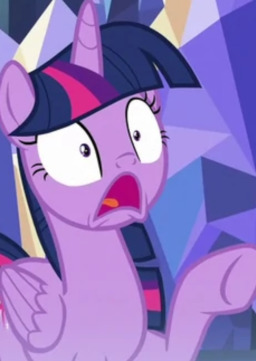 It is astounding what one can accomplish over breakfast. Breaking the laws of reality wasn't quite what Rainbow Dash had in mind during this particular brunch. She wasn't really in the mood for a lecture on the matter, either, but Twilight was eager to provide one.
Warning for chaos, breakfast foods, and the general nonsense that comes with writing absolute madness.
Thank you to Cynewulf and Axolu for taking my silliness seriously. Very seriously.
Featured on 11/27! Thank you all so much!
Chapters (1)