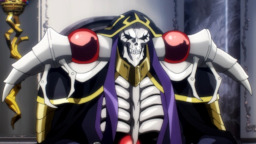 Blood Emperor Jircniv, ruler of Baharuth Empire, refused to apologize after sending the Workers to the Group of Nazarik, so, Ainz Ooal Gown decided it is time to vanquish humans from the land. But he can't do it alone.
Ainz learns about a secret civilization that went into hiding to protect themselves from humans. Maybe they would join him in his crusade.
But their rulers, Princesses Celestia and Luna would accept the alliance, or Lord Ainz would have to 'persuade' them first?
Chapters (6)