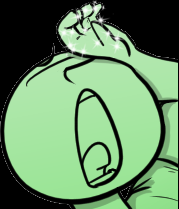 Source
You are Anon. Your big mouth gets you into trouble. Again. And it's only going to get worse. After telling Starlight Glimmer to suck your dick one too many times, she magically removes your vocabulary. You can still make noises with your mouth, but none of them are words. It makes your everyday life impossible. But will this experience teach you an important lesson about respecting others, and knowing how far is too far?
You bet your ass it won't.
Cover art is by shoutingisfun, slightly edited by me.
Chapters (1)