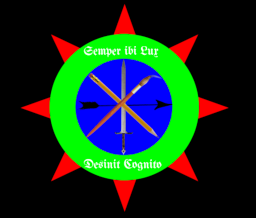 Source
The Dazzlings… Ancient creatures supposedly from Equestria, banished to another world, then brought low through devastating defeat. That's all the library at Canterlot says about them, but how much do you really know about Aria Blaze, Sonata Dusk, and Adagio Dazzle? What if they weren't created by Star Swirl the Bearded as is the popular belief? What if they weren't from Equestria at all? And what if it didn't have to be that way? What if we added some more characters? Hmm… Let's see… Of course, the Rainbooms, but then… A courageous hero, sword, shield, yadda yadda yadda, that would show these sirens the way of good. Yes, that will do quite nicely. A villain, a terrible demon, to provide a challenge. And then… Ah, yes. A devil-may-care scoundrel, to bring them all together. And also… Yes, YES, YES!!!!! We include everyone. Not just My Little Pony, not just two fandoms, but EVERYONE. Let's do all of this, and SEE! WHAT! HAPPENS!!!!!!!!!!!!! MWAHAHAHAHAHAHAHAHAHAHAHAHAHAHAH!!!!!!!!!!!!!!!!!!!!!!!!!!!!!
Of course, this story is different from most stories, starting at the beginning of the hero's journey in a new Infiniverse, but his story starts off with him facing against an opponent stronger than any other our Protagonist has faced, He won't be coming out of this one with just a single hit loss. It'll be dangerous and possibly deadly.
He's Sword and I'm D30!
And we both welcome you to Geeks of the Round Table: The Dark Invasion!
Bold text is the Super Smash Bros announcer
All things used belong to their owners
Rated T because you can see the individual threads in Mario's overalls
Chapters (18)