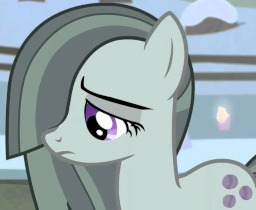 'Twas the night before Hearthswarming,
When all through the house,
Two creatures were stirring - neither a mouse.
As the Pies settle into the Apple family home for Hearthswarming, there are two ponies who cannot share in the joy and contentment of time spent with relations.
Contains minor spoilers for series 9, episode 0 The Best Gift Ever.
Chapters (1)