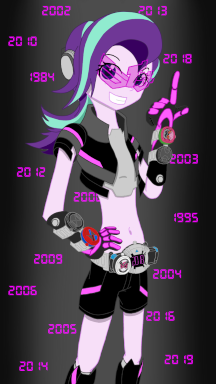 Source
This story is a sequel to Starlight Glimmer Fixes Everything
---
(Not an Equestria Girls story. That's literally the only relevant image I could find.)
Starlight Glimmer has gotten her hooves on Twilight Sparkle's Friendship Journal. And a time travel spell. And a Driver. And a bunch of Ridewatches. And she realizes that she could fix everything with time travel and Rider kicks.
So she does.
---
A parody of my entries in Starlight Fixes Everything, as well as Kamen Rider Zi-O, started before the latter ever aired. The reader is encouraged to read this and watch this (start around 1:50), and they will have as much information as they need to grok this pile of stupid. Oh my god, it's so dumb.
These losers are having so much nookie and I'm just sitting by myself reading an extremely niche and even more extremely dumb crossover.
Chapters (6)