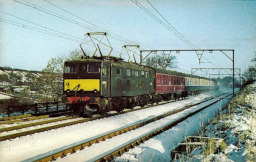 This story is a sequel to Sunset and the Missing Christmas Tree
---
An electric train is bearing down on Canterlot, loaded with explosive fuels and toxic chemicals. If it were to derail, it would cause a disaster on an untold scale.
Only a veteran engineer, and a conductor with a troubled past, stand in its way.
Based on Tony Scott's 'Unstoppable'.
Only my second story to hit 100 comments!
Chapters (7)