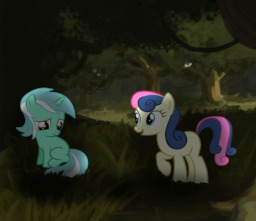 Source
This fic is set in and around Ponyville prior to Twilight Sparkle coming to live in the Golden Oak library.
A devoted mother leaves her young filly safe in the forest while she goes to earn money for food in the nearby town, but she is very late returning.
Suddenly, the scared little filly hears unfamiliar voices and hoofsteps approaching ...
Chapters (1)