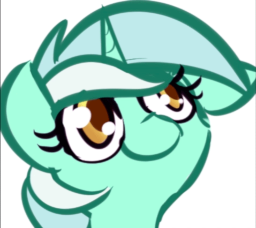 All Lyra Heartstrings wanted to do was take a shower, and yet she couldn't even have that. After her shampoo causes her to develop some strange symptoms, she's forced to consult Twilight for help - but will she manage to do so without bashing her face in with a pickaxe?
Written because I'm stupid enough to listen to JackRipper's ideas.
Co-written with BootyPopperzZz. As in, we literally alternated sentences for the most part. For some reason. If there's anything in this story that sucks, it's his fault.
Chapters (1)