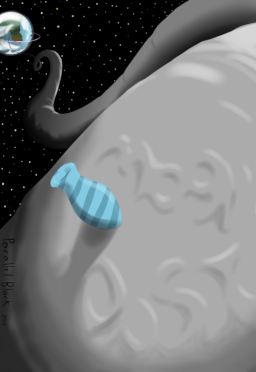 Source
A lot can happen in a single night. Friends can be made, perspectives can shift, the world can be saved...
Four weeks have passed since Nightmare Moon's defeat, and Twilight is still living in Canterlot. It's a beautiful city with boundless opportunities available to those who chase them, but a certain few things could stand to be improved. The din of rioting voices still echoes in Twilight's mind, her mentor is absent, her mother is stuck beneath all the paperwork, and worst of all...
... it is still in the sky.
-----
The starting point of the Triad Verse. Serves as a direct prologue to both Golden Ghost Library and Paint the Town Red.
Set after a thoroughly restructured version of Nightmare Moon's return. Contains occasional dark imagery and mentions of death, but is otherwise safe.
The original draft of this story can be found here if you're interested.
Chapters (15)