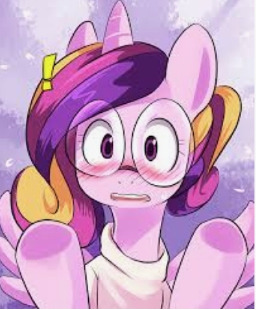 After a long day of school, Shining Armour is excited to spend the weekend with his friends. Shining Armor forgets his phone and has to go back to get it. On one of the school benches Shining Armour sees a pink book covered pink and purple glittery hearts and stars. Shining takes the book and reads the cover and back to see if he can find the rightful owners name, but there's no name listed anywhere. Shining Armour reads the book that night and finds out some secrets that he should've never learnt.
WARNING: Swearing, sexual reference
Btw I always thought as Spitfire, Soarin and Fleetfoot living in Canterlot instead of living in Cloudsville so don't judge ok? Ok we are cool now! YAY!
Chapters (1)