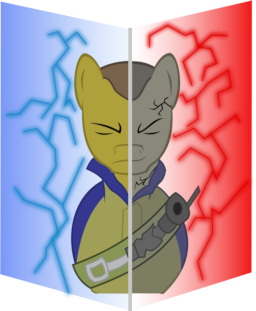 Dr. Wolf's secret report findings #283.
Hours of research has led me to the understanding that Cole is invincible… and when I say invincible, I mean, his consciousness will never cease to exist. If he uses the RFI, his body will be dead, but his mind will be sucked into a different world. What's worse is if this happens, he will not be able to return to this universe… I do not want to go into detail as to how this is possible, but rather simply say that he could end up in a number of parallel universes that is undiscovered by us.
*Written before I actually knew what I was doing.
Chapters (8)