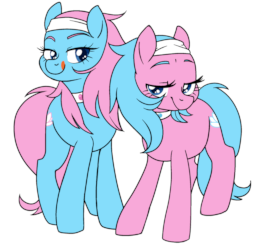 Forced into an exhausting and frustrating job by Twilight during what should be a relaxing summer break, Spike is flabbergasted to find that his first pay check will be coming late. The spa's owners, however, are confident they can give him something to tide him over until then.
A collaboration written in conjunction with my good friend (and even better writer) FamousLastWords. Rated T for adorable foreign pony swearing and spa snuggles.
Preread/edited by Maxwell_Edison, with cover art by Probablydnon.
EDIT: Featured 10/8/18!
Chapters (1)