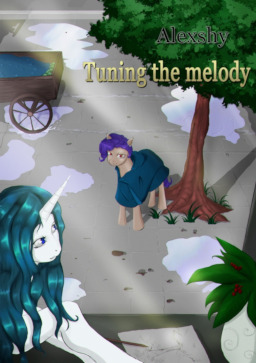 Melody Breeze signs up to the Penpal program of Equestrian Connection Project. A mare in despair hopes for a reply. She deadly needs one. From somepony, who cares... It happens that Dawn gets Melody's letter. After hours of hesitation she writes a reply.
___
Written as a reply to the awesome story Just Reply by Flutterpriest.
The OC (Dawn) is from my story Bittersweet, 2 years passed since those events.
Chapters (1)