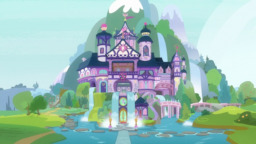 This story is a sequel to Equestria Ninjas: The Movie
---
The turtles and their ninja friends are back in Equestria, where they're going to the School of Friendship to make new friends and teach important lessons of what it truly means to be a ninja.
However when three enemies return looking for revenge it'll take all their strength, skill, and teamwork to overcome them and keep Equestria and the School safe.
---
Takes place during the events of season 8 and will eventually lead up to the finale. If you're not caught up in all the current events in season 8 I would suggest you do so because there will be spoilers.
Chapters (29)