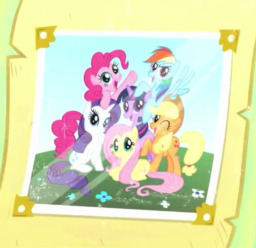 Twilight's life in Ponyville is perfect, almost too perfect. Almost as if... she was the centre of a TV show or something. But that's crazy, it's not like there could be ponies filming her every moment of her life? Right?
But when she starts to notice the various discrepancies in her day-to-day life, when her friends act like they're not her friends when she isn't around. When everything starts to seem more and more unreal, she begins to wonder what's really going on behind the scenes.
Inspired/based on The Truman Show.
Chapters (6)