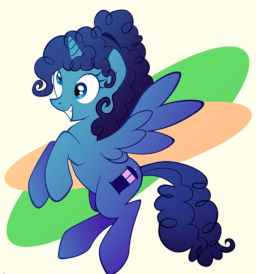 Source
The TARDIS, decides she has had enough of the Doctor's moping, and she wants an adventure. What could be better than travelling through the void to a more interesting universe! However, she runs into a snag.
Stuck as a pony of some type, and without her powers of timetravel, how will she survive in this world?
Especially with the natives at war and being particular unhelpful.
A fourth dimensional being like herself will fit in just fine. Right?
Chapters (2)