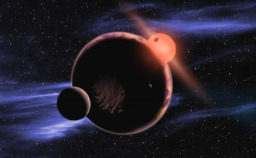 Source
nychthemeron - (n) A period of one day and one night, a date: in the West, this is a period of 24 consecutive hours.
Twilight and company were not expecting a message for help when they were summoned to Canterlot Castle. They were expecting the message to come from a completely different world even less. Yet even so, a call for aid is something that cannot be ignored, and thus Twilight and company are transported to a completely alien realm, where the day and night are at war with one another and the ponies they encounter are far from what they expected.
Join our heroines as they try to bring peace back to a torn planet, all while trying to stay alive in a conflict that could very well spell the end of everything if something is not done to stop it. Tread carefully as you journey through this new land, and be warned, not everything that is evil hides in the dark.
Chapters (1)