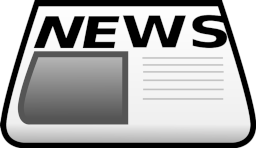 When Equestria's most trusted newspaper, the Canterlot Chronicles, receives a request to run a very unusual article, the manager, Proper Press, reluctantly agrees to follow along. The pony who wrote the article is unknown, but they have a very well known alias: Gabby Gums.
But this time, Gabby is determined to change the way ponies look at their leaders in a different way. Instead of spreading gossip, she's recruiting the citizens of Equestria to ask those leaders themselves what they want to know.
This should be interesting.
This is a comment driven story. Please leave a question or two down below! I will include your name in the author's notes so you know which questions were picked. Please keep in mind that the answers will be based in part of of my own headcanon. If you don't like that, you don't have to read it.
Chapters (1)