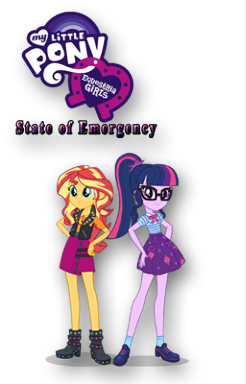 When the Mane 7, after being able to survive a good part of their life as friends in High School get into a series of events that concern their identity, possessing magic ever since Sunset Shimmer's appearance into the world, they eventually come across an evil that existed way before they were born (according to their ages). And this evil would harm others in ways they never saw before. This would be a harsh wake-up call.
Helping out an organization or two who would benefit them, all seven girls were getting the feeling they were going to be used. But they'd rather protect those around them than letting things go.
They keep three things in mind as they'd go on a journey they never went to before:
- For peace
- For Canterlot
- For friendship
Original Material is NOT MINE and it belongs to Hasbro! Please give credit to them for the My Little Pony material and Equestria Girls included! OC's I make in the story are mine though, so yeah! Enjoy reading!
Also available on Wattpad!
Chapters (8)