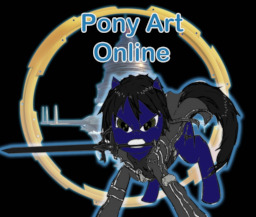 Alternate (and shorter version) of my previous fic, Pony Art Online. The adventures of Yui, Asuna and Kirito in Equestria.
After the death of Yuuki Kono, Asuna Yuuki knows she needs a break from ALO. She convinces her boyfriend, Kazuto Kirigaya, to try another game for a while.
They connect to a new game, called 'Legends of Equestria', but it seems to be much more than a game.
Chapters (5)