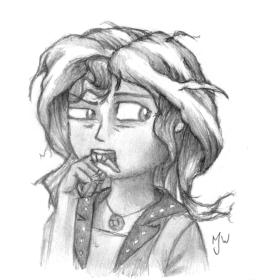 Takes place after the event of 'Rollercoaster of Friendship". So that means spoilers, though not much in the way of the plot.
While they were at the amusement park, Sunset Shimmer and Twilight Sparkle played a simple game of ring toss. It went poorly. No matter what they did, they couldn't win. Sunset couldn't let such a defeat go unremedied and now she's on a mission to discover how to win the game. Unfortunately, that means no sleep and a steady deterioration of sanity.
Rated Teen for occasional mild language.
Covert art by me.
Chapters (1)