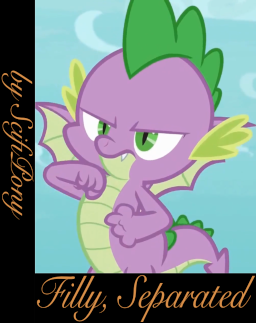 Source
Spike meets a Saddle Arabian filly who was separated from her parents when she was 3 years old. An uncaring government deported them and lost their whereabouts, and now she is searching the world to find them. Spike empathizes with her sense of abandonment because, like her, he realizes he doesn't know the whereabouts of his parents either—but he does know he's going to help her.
Another refugee lends a hoof.
---
Thanks to DoContra for pre-reading. The other refugee first appeared in Knight of Equestria: Certainty. If you like her part, read that next.
Chapters (1)