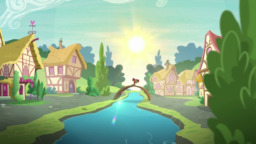 Source
In Ponyville she was born and raised,
In Ponyville she played.
In Ponyville she'll spend her days,
In Ponyville she stays.
Apple Bloom tries to move away from Ponyville. A horrible incident, however, forces her to change her plans.
Sometimes, leaving your home of twenty years isn't quite as simple as getting on a train.
---
Special thanks to Figments, BootyPopperzZz, and R5h for their assistance with chapters 1 and 2.

Chapters (5)