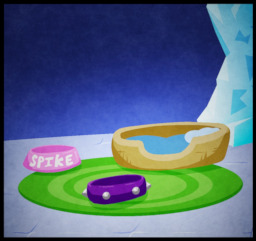 Spike has lived with ponies his whole life, from the very moment he opened his eyes. After experience with his own kind, he's consistently chosen ponies over other dragons. They're his friends, his colleagues, his companions.
But Spike is getting older now, and taking notes and organizing papers isn't the way he plans on spending a dragon's lifespan. He is thrilled to discover there are plenty of ponies who appreciate his talents.
But then he gets his first rejection, and he discovers that even the ponies close to him had different ideas of his place in the world.
---
Written as a Patreon reward for Vilken666. Proofreading by Two Bit and Sparktail, and cover by Zutcha.
Chapters (1)