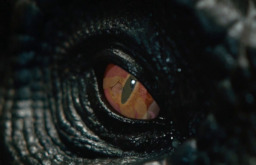 The Indoraptor.
A monster of the future, bred from creatures of the past. The brainchild of rogue geneticist and former Jurassic World scientist Dr. Henry Wu. A hybridized super-predator designed solely for combat and warfare. A killing machine in every sense of the word.
And now one of them is in Equestria, a land of talking, magic, pastel-colored ponies, where it is being cared for by a pegasus named Fluttershy, the sweetest, shyest, most easily frightened thing imaginable.
They say opposites attract, but this definitely takes the cake...
(Crossover with Jurassic World: Fallen Kingdom)
Chapters (1)