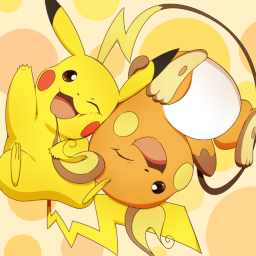 Source
This story is a sequel to Little Lost Raichu
---
It has been over a month since Nica woke up in the Everfree Forest, lost and devoid of memories of her past. Twilight and her friends accepted her, nursed back to health, fed her and provided her with a place to live, and she put her own life on the line to protect them.
Now with more pokemon being summoned into Equestria and Twilight researching a way to send them back, Ash's Pikachu finds himself lost in a dangerous forest far away from his home. How will he react to the residents of this new world and their culture? And how will he react to a kind female Raichu who wish for nothing more than to make his stay as memorable and pleasant as possible, showing him the kindness that the ponies showed her.
Will their friendship bloom as Nica shows him the wonders and magic of Equestria and introduce to befriended ponies, or will their clashing ideologies and Pikachu's competitive spirit towards his evolution lead to awkward situations and get in the way? Only time will tell.
PS: Reading prequel is not needed to understand this story, but I encourage to check it for those who want to learn more about Nica, her backstory and her time in Equestria.
Proof-readers:
Jay Tarrant - Thanks for full and passionate proof-read of the entire story.
"Georg" - Thanks for improving Prologue and chapter 1, as well as small improvements of random scenes in the story.
DrakeSlayer Thanks for pre-reading it prologue and chapter 1.
And special thanks to UnknownGiggs for extremely detailed proof-reading of the later part of the story, you have a lot of talent when it comes to proof-reading.
Also, thanks to DJSkywalker for helping improve this story.
Chapters (48)