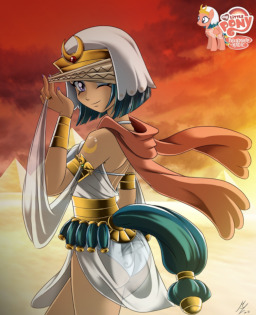 Source
Ancient Egypt, the land of the scorching Sun and myths and legends going back centuries. And now the home of one Sunset Shimmer, a refugee of Equestria and now the personal consort of one Queen Somnambula.
Of course, if one certain Snake of Shadows and Chaos has anything to say about that, Sunset's happiness won't last. Now, it's up to Somnambula to take on the hardest challenge she's ever faced. Her country, or her love?
Written for Oroboro's Sunset Shipping Contest: Journeys.
Written with help from Thunderclap.
(Featured? Wow... Wasn't expecting that.)
Chapters (1)