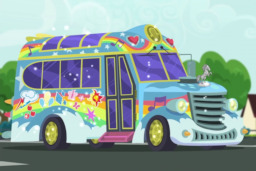 Source
This story is a sequel to Five Bolts, One Sunset
---
Now that Sunset Shimmer has made her relationship with Lemon Zest official, everything should be fine. But during a weekend road trip to Manehattan the Rainbooms see the perfect opportunity to test Lemon Zest and find out if she really is the right girlfriend for their best friend.
---
My entry for Oroboro's Sunset Shipping Contest: Journeys.
Yes, I know last year I said I probably wouldn't write a sequel. Things change.
Big thanks to Striving for Harmony for pre-reading.
Edit: 23/8/18 Feature Box, Score!
Chapters (2)