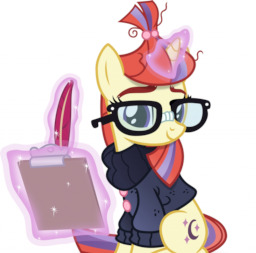 Source
Two minor villains, two heinous crimes, one cramped cell, and one very nerdy pony out to prove she can work friendship's magic too.
But will Spoiled Rich and Lightning Dust actually learn the value of friendship? Whatever happens, Moondancer's sure it will make an excellent case study and that she can deal with the ethics board.
Takes place sometime after The Washouts.
Warning: While not directly shown, rape will be a major theme.
Chapters (7)