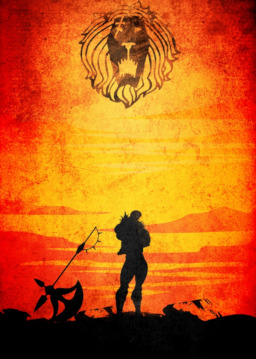 Source
Nearly all the magic in Equestria has been absorbed by Tirek. With his newly acquired power, the demon-centaur is unleashing destruction upon the land. His plans for conquest were just getting started. After Equestria, then Griffinstone, the Dragonlands, and the Changeling hive. All magic on this planet will be his to control.
But, there is hope. The Tree of Harmony gifted a crystalline chest. Only with six keys will it open. With Discord's friendship revelation, they received the final key. All they can do now is hope, hope that whatever is contained inside the chest is enough to stop Tirek.
Soon, they will see the coming of the invincible incarnation of power: the Lion's Sin of Pride, Lord Escanor.
The Seven Deadly Sins or Nanatsu no Taizai crossover.
Chapter 1 adapted from Tirek is Doomed.
Chapters (4)