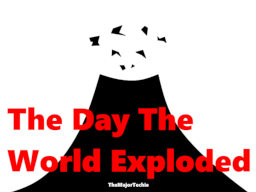 Canterlot Mountain is a volcano. It always has been, and always will be. Earthquakes have shaken the land for months now, and haven't shown any sign of stopping. The city of Canterlot was supposedly built to protect against this... Even then, the city is nothing but ruins now. Hardly anything else remains.
It all came down on the day the world exploded.
---
Simple cover art drawn by myself. I've got a very complex scene in mind, but I don't know anyone who could pull it off, nor do I have the money to pay someone to draw it.
Chapters (6)