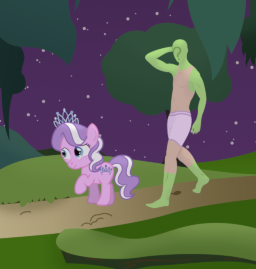 Source
When Diamond Tiara gets lost in the woods, her father is terribly worried. He sends you into the forest to go find her, and offers you money to do it. But, what you find in the woods is far more than just a little filly, and you quickly find that underneath her bossiness and bravado, she has a much softer side.
Written in Collaberation with Eighth.

Warning: Mild gore and suggestion of death, the character Anon, and other things that will make you mad.
Chapters (1)