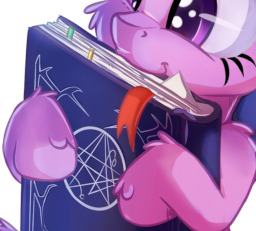 Source
Twilight was bored, alone and with nothing to do. One particular alicorn's carelessness in the handling of forbidden books was about to change that.
Most ponies would have probably discouraged her from playing with magic she didn't understand, but she wouldn't have listened to them either way. She had to admit though, maybe starting with the most complicated summoning ritual she could find hadn't been her best idea.
The good news was there weren't many left to complain.
Chapters (1)