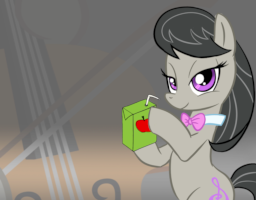 Shady Sound has always been a fan of all kinds of music, from classical to dubstep. However, a certain cellist has grasped his undivided attention. One who is octaves beyond any other in terms of both music and beauty.
Octavia is used to having fans. When one rises above the others, what choice will she make in regards to his feelings for her?
Rating Teen for the time being, due to innuendo and strong romance.
Chapters (10)