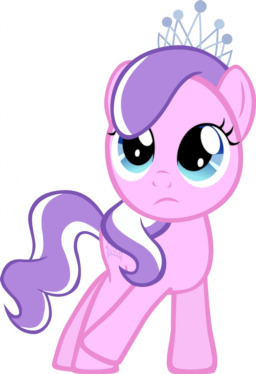 Source
(Takes place after "Marks for Effort" for obvious reasons. Proofread by Smity91 on FanFiction.net and proofread and edited by deadpansnarker on FiMFiction.)
Now that some of her best friends and fellow classmates are part of the School of Friendship, Diamond Tiara just has to see it for herself. But Headmare Twilight won't let her enroll, so that leaves only one option.
While sneaking around to learn more about the school, the filly unintentionally gets spotted by Gallus and Smolder, two of the students who attend.
Hoping to make new friends (and keep them from exposing her), Tiara strikes up a conversation and before long the subjects spoken between the three will take interesting and unexpected turns. But will it be enough to keep Gallus and Smolder from telling Twilight?
Chapters (1)