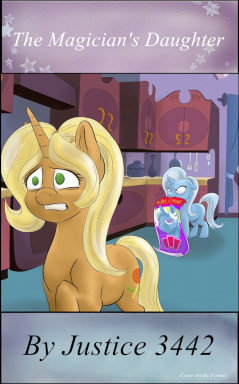 Source
What would you do if destiny came knocking on the door? Would you ignore it? Would you pretend you weren't home? Would you hide? Or would you face life head on, throw that door open, and immediately embark on a life-changing adventure to right a wrong?
Trixie Lulamoon knows what she'd do, and she's not taking 'no' for an answer.
Thanks to Tired Old Man, Nuclearcore, and Steel Resolve for their inputs, suggestions, and edits!
And special thanks to Nova Quill/Firimil for the same and her gorgeous cover art!
Chapters (2)