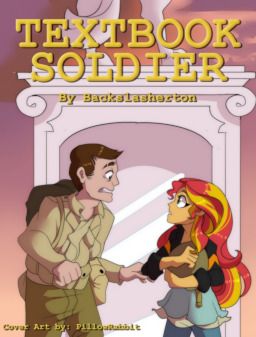 A good story lets you immerse yourself into the world it creates. A great story is one you don't even realize you're in until it's over. But what about the stories where the characters come to life?
...Literally.
How about one that's a little more than just a story.
A tale of a human who has found himself in an unfamiliar world, years off in technology from his own, in a town called Canterlot... but not that Canterlot.
A human in Equestria story with a twist.
Cover Art by PillowRabbit! Go visit their FIMFiction Page for their info!
Edited by:
Rhawkas
leeroy_gIBZ
ArceusFan493
Something new to add, hopefully. Always welcome for criticism and suggestions.
Original Chapters:
Google Docs
Chapters (10)