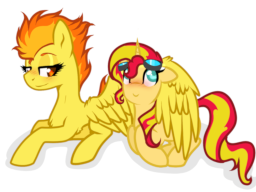 Source
Sunset Shimmer has a fear of Endings. She hates them with a passion. Thus she is stuck with a problem. Graduation is coming up and she has no idea what to do next. Her friends are going to college, and she doesn't want High School to end. She can't face it. She needs a way out...
And with Graduation soon approaching, she looks back. Back to before...
She realizes just how much she left behind when she went through the portal.
Her Family, Her Parents....Her Friends
She needs to go back. Thus, she packs up, and goes back to Equestria
But what she finds when she gets there, isn't what she had intended.
Chapters (5)