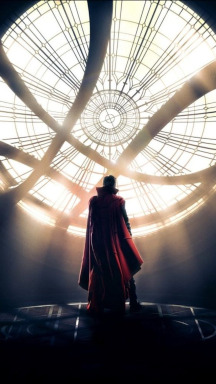 Weeks after the bargain, Doctor Strange—Master of the Mystic Arts—has taken up the mantle to protect Earth from mystical threats that may enslave, devour, or destroy his home. Burdened with great knowledge that his home planet is but a tiny ship in an ocean full of danger from different dimensions, he carries the responsibility to stand guard against them all. With Wong by his side, they vow to defend Earth as mystical defenders.
To be aware of such dangers, however, one must venture through the different realities of the Multiverse, and oddly enough, Wong knows where to start first...
Mentioning something about this proposed world being 'magical'...
That was something Strange was looking forward to and it might be worth of his time...
Except he has yet to consider the creatures in this said world...
---
Based on the MCU Doctor Strange before the events of Thor: Ragnarok
Rated 'Teen' for mild languages in the following chapters
Chapters (3)