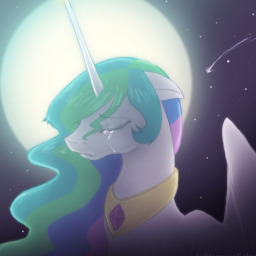 Source
Everypony has something they wish that they could take back. A harsh word, a mistaken phrase, things of that nature.
For somepony as ancient as Celestia, there is one such event she can never take back. Nor does she wish to. Even though it meant being limited to what she could do to continue to safeguard her little ponies.
The cost was just too great.
Chapters (1)